ONWARD & SOUTHWARD 
 TO SANTIAGO de CUBA 
 OUR NEXT READER RENDEZVOUS !
"The Spanish-American War Expedition"
 WITH ROBERT N. MACOMBER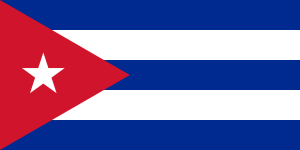 March 5 – 9, 2018 
 Act Now ~ Details Below 
 LIMITED TO 24 PEOPLE 
 **time is running our to sign up** 
Has Cuba been on your bucket list? But you're just not sure about speaking Spanish or about understanding Cuba's multiple currencies? Put your worries aside, because I can personally take you there. My team and I will handle it all for you!
My latest novel & the next two are set in Cuba during the Spanish-American War, so I am inviting my readers, historians & friends to join me on a very unique tour of the Spanish-American War in eastern Cuba, the war which made America a global power. You will walk where legends were made, and in the footsteps of Theodore Roosevelt. 
We'll set foot on the invasion beach at Siboney, where the American Army came ashore; stand at the edge of the jungle at Guasimas where Theodore Roosevelt and his Rough Riders came under enemy fire for the first time as they stormed the trenches; look out over the walls of the besieged Spanish fort at El Caney; walk on Kettle Hill, where black American soldiers carried the day; and examine the storied Heights of San Juan, where Roosevelt won lasting glory. From the ramparts of El Morro Castle on the coast, you'll take in the spectacular scene where the Spanish & American fleets clashed on the Caribbean Sea. Throughout, you'll have time to relax and savor the incredible cuisine, drinks, music, and folk crafts of exotic Cuba.
During our five days & four nights inside Cuba, your home will be in the heart of Old Santiago. March is an ideal month to visit. Daily, I'll present historical briefings about the personalities and actions of the Cubans, Spanish and Americans in the war. Then we'll head out to explore the actual sites set among eastern Cuba's beautiful countryside.
We'll travel to museums, restaurants, and battlefields. After each day of exploring, there will be time for pre-dinner discussions at the historic 1914 Hotel Casa Granda's rooftop bar, adorned by the stunning sunset views of the city and bay. This is Cuba at its very best!
How's this for hassle-free? The cost includes airfare from Miami to/from Santiago de Cuba, visas, and taxes. Once in Santiago, the price covers hotel lodging, daily transport, all meals, one alcoholic drink with each lunch/dinner, and museum entrance fees. You will be asked to pay tips for maids, meal servers, the driver, and guides [suggested gratuities will be provided in advance]; and for any extra alcoholic drinks you may want.
COST: $3995 per person double occupancy, $4495 per person single occupancy
REGISTRATION: via email before December 30, 2017 to Dr. Justin White DocFordsCubaExpeditions@gmail.com and include the following: choice of single or double room option with full name(s) of passenger(s). You will get a reply from Dr. White with further details.
ACTIVITY LEVEL REQUIREMENTS: Much walking, steep hills and long periods of standing; ability to walk up & down stairs
DEPOSIT: A non-refundable deposit will be required. All deposits & payments can be paid by check.
CANCELLATION POLICY: Cancel at any time, however, you forfeit any prior made payments/deposits.
Here's a 2 minute YouTube video of our last trip there in March of 2017 
https://www.youtube.com/watch?v=bFqwFS92zYc