THE HONOR SERIES
Depicting thrilling highlights of the U.S. Navy's critical role in the expansion of America from a continental country in the mid-19th century into a global power in the early 20th century.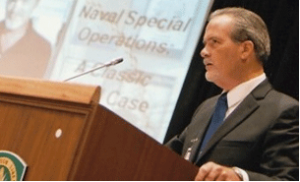 See Calendar For All Appearances

COME SAIL WITH ME
Relax while you feel the wind, under sail ….
Time to plan for time aboard the lovely
47 ft. gaff-rigged ketch, Alondra. These trips always sell out fast, so call today!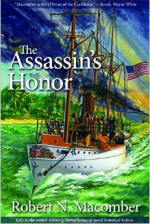 LATEST BOOK RELEASE
A Spy Thriller Right Out Of History
In December 1892, all is well for Peter Wake, U.S.N. He has command of a new cruiser in the Caribbean, and a beautiful lover in Washington. Everything changes when a passenger is found murdered on a steamer at Key West, and Wake discovers a
 foreign assassination team will strike a world leader in eight days. But who, and where? Facing a tangled web of Germans in Mexico, rebel Cubans in Key West, and Spanish secret agents in Tampa, nothing is as it seems. Time is running out … This twelfth novel in the Honor Series was inspired by the real events in 1892, which changed world history.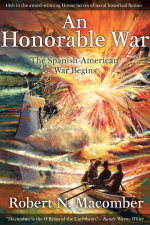 THE NEXT NOVEL
Due out mid-February 2017!