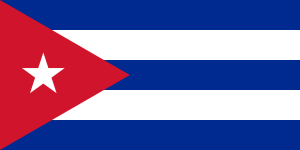 READER RENDEZVOUS IN CUBA
WITH AUTHOR & HISTORIAN
ROBERT N. MACOMBER
Act Now ~ Details Below
LIMITED TO 30 PEOPLE
JUNE 2, 2016 – JUNE 6, 2016
After years of my readers dreaming of seeing the Cuba of my novels, it is finally coming true. In June of 2016, I am taking Wakians on a special historical-literary-cultural tour inside Cuba, where we will explore the Old Havana of Peter Wake, visit the home and haunts of Ernest Hemingway, and meet with modern day Cuban fishermen, artists, and baseball aficionados.
You will not only have an adventure of a lifetime, but I'm sure you'll fall in love with Cuba's culture and people.
I have chosen Dr. Justin White as our tour coordinator. Justin has a PhD in Spanish linguistics and is very well versed in how to get things done inside Cuba. He's the nephew of my long-time friend, author Randy White, and the head of Doc Ford's Cuba Expeditions. I'm convinced there is not a better person to put this rendezvous together!

THE ITINERARY:

Thursday, June 2nd – The Journey Into Cuba
▪ 3:00pm – Check-in with our tour at Miami International Airport
▪ 7:30pm – Flight departure to Havana
▪ Arrival at Havana, government entry procedures, bus ride and hotel check-in
▪ Dinner
Friday, June 3rd – Exploring in Peter's Wake: Old Havana From The Novels
▪ Breakfast at hotel
▪ A rare tour of the Historical Masonic Museum of Cuba
▪ Bus tour of the Old City, including: José Martí's (one of my heroes) birthplace; Real Cárcel de La Habana, where Martí was first imprisoned at age 16; Castillo de San Salvador de la Punta Museum & the famous El Malecón
▪ Lunch
▪ Tour the fortresses of El Morro and San Carlos de la Cabana
▪ Tour of Havana Harbor
▪ Dinner
Saturday, June 4th – A Day With Ernest Hemingway And His Cuba
▪ Breakfast at hotel
▪ Bus journey to Hemingway's home at Finca Vigia, 15 miles SE of Havana; at Finca Vigia, first stop is with the current GiGi Stars (Hemingway's neighborhood baseball team with over 80 kids), then share stories with them on baseball, their community, schooling and growing up in Cuba; have an expert-led tour of Finca Vigia; meet one of the original GiGi Stars, Blas Mesa 'Cayuco Jonronero', who will recount his memories of playing baseball with Hemingway
▪ In Finca Vigia, we'll experience fresh 'guarapo' and how this traditional drink of pressed sugar cane is made
▪ Lunch in Cojímar, the quaint coastal village where Hemingway kept his boat and enjoyed the sport of fishing
▪ Meet & Greet with famous photographer Raúl Corrales, whose father (Raúl Corrales, Sr.) was Fidel's official photographer & known for photographing Hemingway on his boat Pilar
▪ Visit the village fishing cooperative to see their blend of traditional & modern fishing technique with time to swap fish stories and tips of the trade
▪ Dinner at hotel
▪ 8:30pm – The "First Annual Wakians Drinking with Hemingway Walk" in Old Havana, a purely voluntary trek with me to Hotel Ambos Mundos Bar for one drink and to La Floridita Bar for one drink ~ the drinks are not included in tour price / pay for your own  [NOTE: this is a mile and half walking tour]
Sunday, June 5th – Peter Wake in Peril: Places Where He Narrowly Escaped Death!
▪ Breakfast at hotel
▪ Tour of Gran Teatro de Habana, right next door to Hotel Inglaterra
▪ Tour of the Cathedral of the Virgin Mary, then interact with local artists
▪ Lunch
▪ Tour of the Palace of the Captain Generals (Spanish Viceroy's Palace)
▪ Visit the Mercado, where we'll meet artisans & discuss emerging trends in art
▪ Dinner
Monday, June 6, 2016 – The Journey Home …
▪ 6am – Breakfast
▪ 7am – Board bus at Hotel for airport
▪ Check-in/government-exit procedures at Havana Airport
▪ 11:15am – Flight departure for Miami
▪ 12:15pm – Arrival back at Miami
~~~~~~~~~~~~~~~~~~~~~~~~~~~~~~~~~~~~~~~~~~~~~~~~~~~~~~~~~~~~~~~~~~~~~~~~~~~~~~~~~~~~~~
TO SIGN UP: You must send an email to Dr. Justin White, DocFordsCubaExpeditions@gmail.com and include the following: choice of single or double room option with name(s) of passenger(s). You will get a reply from Dr. White with further details.
REGISTRATION LIMITED TO 30 TRAVELERS: Spaces will fill quickly. A waiting list will be formed on a first-come first-serve basis in the event of cancellations.
TRIP COST: $2899 per person double room or $2999 per person single room
COST INCLUDES: Round trip air transportation from MIA to HAV, visa, exit tax, all planned meals listed in the itinerary, admission to planned sites, and transportation while inside Cuba.
DEPOSIT: A non-refundable deposit will be required. All deposits & payments can be paid by check, credit card or debit card. An additional 3% service fee applies for any credit or debit card transactions.
CANCELLATION POLICY: You can cancel your trip at any time, however, you forfeit any prior made payments/deposits.
DON'T MISS THIS ONCE IN A LIFETIME, INAUGURAL READER RENDEZVOUS!!