THIS IS ONE OF MY FAVORITE EVENTS OF THE YEAR
IT'S A TRADITION YOU'LL LOVE!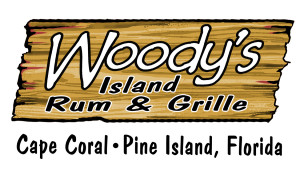 ** COME BY LAND OR COME BY SEA **
Wakians & friends are invited to the 14th Annual Pine Island Reader Rendezvous!
Time for Wakians to celebrate the long awaited new novel, An Honorable War.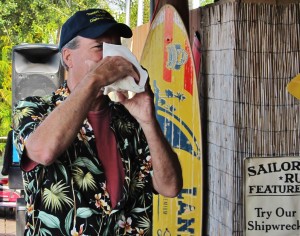 If you're wondering … what is a "Wakian" … then this gathering is the perfect place to become one.
Because the main character in my Honor Series novels, as most of you know,
is named Peter Wake, readers have deemed themselves "WAKIANS" in his honor.
They take great pride in knowing the tales of Peter Wake, which weave true history
through Wake's eyes and adventures. Wakians gather from all over the world
for reader rendezvous and book-signing events!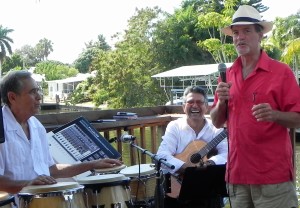 ** Eat, drink, dance and bring your sense of humor **
Woody's Waterside menu has fresh seafood, slow-roasted pig, and
tropical drinks with live music by The Yard Dogs and The Cuban Duo!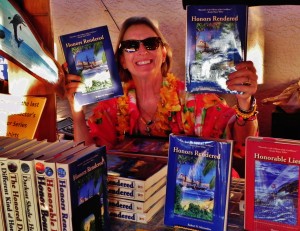 Don't be an April's Fool and miss this event!!
{partial proceeds of the sales at this annual event will go to Home For Our Troops} 
https://www.hfotusa.org/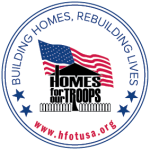 Saturday, April 1, 2017
12 noon – 5pm
@ Woody's Waterside/3051 Stringfellow Rd.
St. James City on Monroe Canal
Tel # 239-283-5555 [Pine Island]